These exhibits are designed with a specific theme and populated with appropriately representative artifacts. Each of these rotating exhibits remains available for public viewing for three years.
Made in Mount Vernon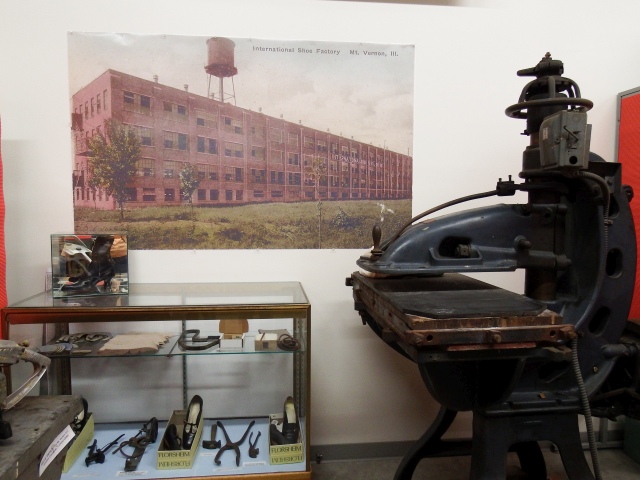 The new for 2016 exhibit of manufacturing companies in pre-1970 Jefferson County shows the variety and quantity of items that used to be made locally but are now imported from other areas. Included are International Shoe Company, Mt. Vernon Furnace, Davidson Biscuit, Mt. Vernon Car Manufacturing, several soft drink bottlers, and others.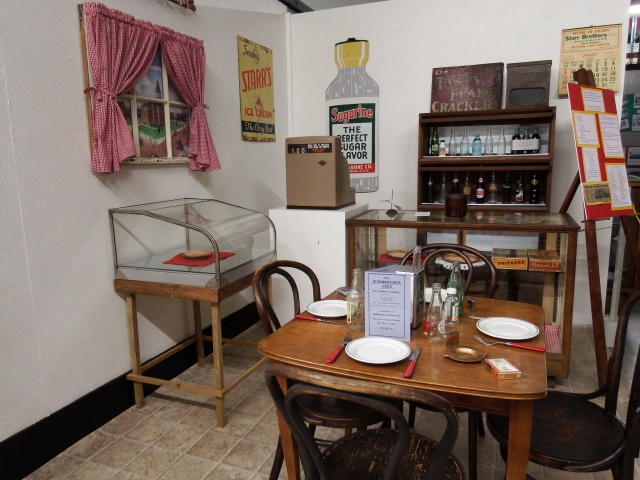 From Cradle to Combine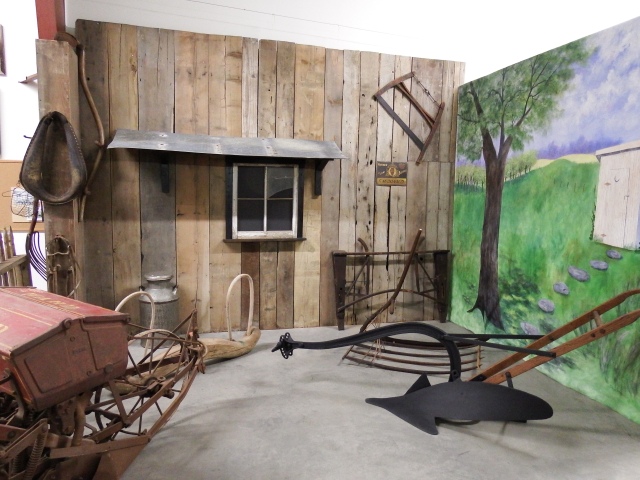 A 2015 exhibit, this farming exhibit is in two parts. The "Barn" section showcases some of the Society's smaller, horse-drawn farming equipment. The "Farming" section highlights some of the county's fruit growers, dairy farmers, chicken related industries plus grain and livestock farming.
The Evolution of Roads in Jefferson County
This exhibit from 2015 includes maps of the roads of this area from the very early 1800's through the early days of the unpaved roads of the county up to the coming of the interstates are displayed along the wall.
Business Machines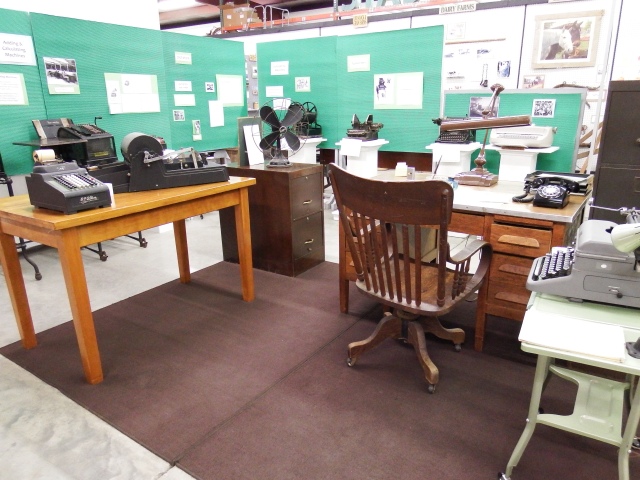 From 2014 this exhibit features antique office machines that surround a mock 1950's era office. In comparison, a smart phone, a laptop computer, and a printer show how little (both in number and size) equipment is now needed to perform the same functions.
Save
Save
Save