---
1411 N 27th St.

Phone: 618-246-0033
Email:
jchsvip14@gmail.com
---
Open weekends from the first full weekend in May through the last full weekend in October.
Sunday

Docents are available for group tours most other days by appointment.
Admission is free although donations are appreciated.
---
---
Join Our Mailing List
---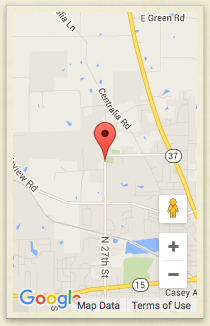 Save
Save
Save
Save
Save
Save
Save
Events Calendar
August 19, 2017

Saturday Morning Coffee Hour

Saturday, August 19th from 10:00 a.m. to 11:00 a.m.

This is a chance to come and have a relaxing coffee break with friends. Coffee, tea, and homemade pastries are provided along with good conversation. You will have the opportunity to get to know members of the Historical Society and learn what goes on behind the scenes of the Historical Village. The Saturday Morning Coffee Hours are every third Saturday of the month from 10:00 a.m. to 11:00 a.m.

Cyndee Schaffer - Mollie's War

Saturday, August 19th - 2 p.m.


Mollie Weinstein Schaffer joined the military to serve our country during WWII. Her story documents the human side of life during the war. Her journey alternated between fear, romance, exhaustion, and leisure. Mollie frequently wrote home to tell about her experience and her sister saved all of her letters.

Cyndee Schaffer is the daughter of Mollie Weinstein Schaffer. She published her mother's letters in the book: Mollie's War. Ms. Schaffer will present a program highlighting experiences of her mother in the Women's Army Corps during WWII.

Save

Save

Save

Save

Save

Save

Save

Save

Save

Save

Save

September 12, 2017

Fall Quarterly Dinner and Program

Septeber 12, 2017 6:30 p.m.

$8.00 per person

David Lister, of WDML - FM, will present a program on the beginning of radio broadcasting in southern Illinois. Pre-registration is required. Please register by September 8th. You may register by calling, 618-246-0033. The cost is $8.00 and payment may be made at the door.




September 16, 2017

Saturday Morning Coffee Hour

Saturday, September 16th from 10:00 a.m. to 11:00 a.m.

Enjoy a relaxing coffee break with friends of the Jefferson County Historical Society and learn more about what goes on at the Historical Village. No charge.

September 19, 2017

Chat Session

Tuesday, September 19th at

1:00 p.m

.

Discussion Topic: "Cemeteries"

Refreshments will be served. Participants can bring photos, artifacts or other items to show and tell about, or just come to ask questions or listen.

Everyone is invited to join Lucy Baker in this discussion. Registration is not required. Participants do not need to be a member of the Jefferson County Historical Society or a native of Jefferson County to attend.

For more information or for questions, call the Historical Village office at (618) 246-0033.

September 21, 2017

Monthly Board Meeting




Thursday, September 21st at 6:30 p.m.

Regular board meetings are open to the public.

September 23, 2017

Johnny Cash Tribute


Saturday, September 23rd at 2:00 p.m.

Bill Forness is sweeping the country with the iconic sounds of legendary Johnny Cash. Celebrating the life and music of one of the most influential musicians of our time, Bill Forness has mastered the essence of a real Johnny Cash performance. With a deep baritone voice and a theatrical stage presence, Bill Forness has become the most sought-after Johnny Cash Tribute act anywhere! Come see for yourself.

September 27, 2017

Bicentennial Planning Mtg

September 27, 2017, at 9:00 a.m.

The Jefferson County Historical Society has been hosting preliminary meetings concerning the upcoming bicentennial of both Mt. Vernon and Jefferson County in 2019.

Organizations involved to this point are the Jefferson County Chamber of Commerce, Cedarhurst Center for the Arts, Mt. Vernon Convention and Visitors Bureau, Downtown Development, Pendleton Township, Elk Prairie Township, Field Township, and the Village of Dix.

The next meeting will be September 27, 2017, at 9:00 a.m. at the Historical Village.

County-wide participation is encouraged.

October 07, 2017

Heritage Festival

October 7th and 8th from 10:00 a.m. to 4:00 p.m. both days

Two days filled with old-fashioned fun to celebrate our heritage. There will be crafts, entertainment,

demonstrations, exhibits, and food. This year the Heritage Festival will feature a quilt display and an

antique tractor show provided by Jefferson County Antique Iron.

There will also be a guided tour of the historic Old Union Cemetery.

A service will be held

in

the Mt. Olive Church at 10 am on Sunday.

Save

Save

Save

Save

Save

Save

Save

October 14, 2017

Dee Ann Schnautz and Kevin Sides

Saturday, October 14th at 2 p.m.

Dee Ann Schnautz is a solo artist who has been

sharing her blend of

traditional

,

progressive,

and southern gospel as well as country music to

audiences across the area for many years. This

performance includes

acoustic

accompaniment

and background vocals by lifelong friend, Kevin

Sides. The guitar is Kevin's instrument of choice.

The duo will perform gospel classics such as

"How Great Thou Art" and "Wayfaring Stranger".

Several country songs will be added to the mix.