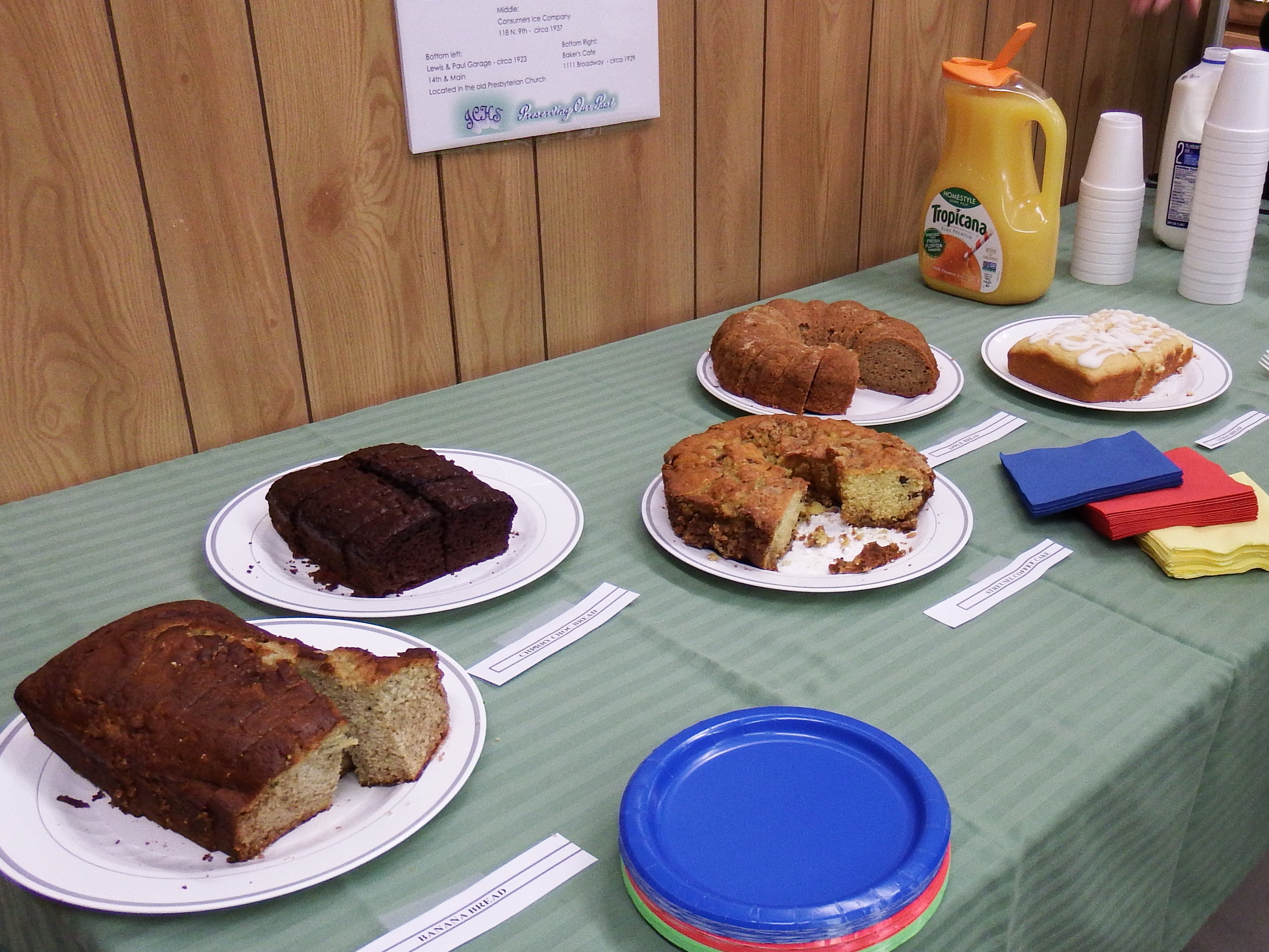 Saturday, April 29 was get-ready-for-visitors time at the village. Most of the volunteers for 2017 docent duty were in attendance. Docent coordinator Nancy Sodders led a detailed review of the 20+ pages of information designed to ensure everybody is prepared to welcome visitors, inform them of village attractions, protect village property, promote visitor safety, etc., etc. Howard Christ led a tour of the village to acquaint new docents with details and highlights of interest to visitors.
As you can see, an assortment of delicious home-made refreshments was provided. Really tasty stuff.
If you are scheduled for docent duty but were unable to attend the tune-up session, your package of information is available at the village. Please pick it up and review the details prior to your first scheduled duty day. Your role is critical to the fulfillment of our mission. If you have any questions, please ask for help.
The season opens Saturday, May 6, at 10 a.m.
Save
Save
Save
Save
Save
Save