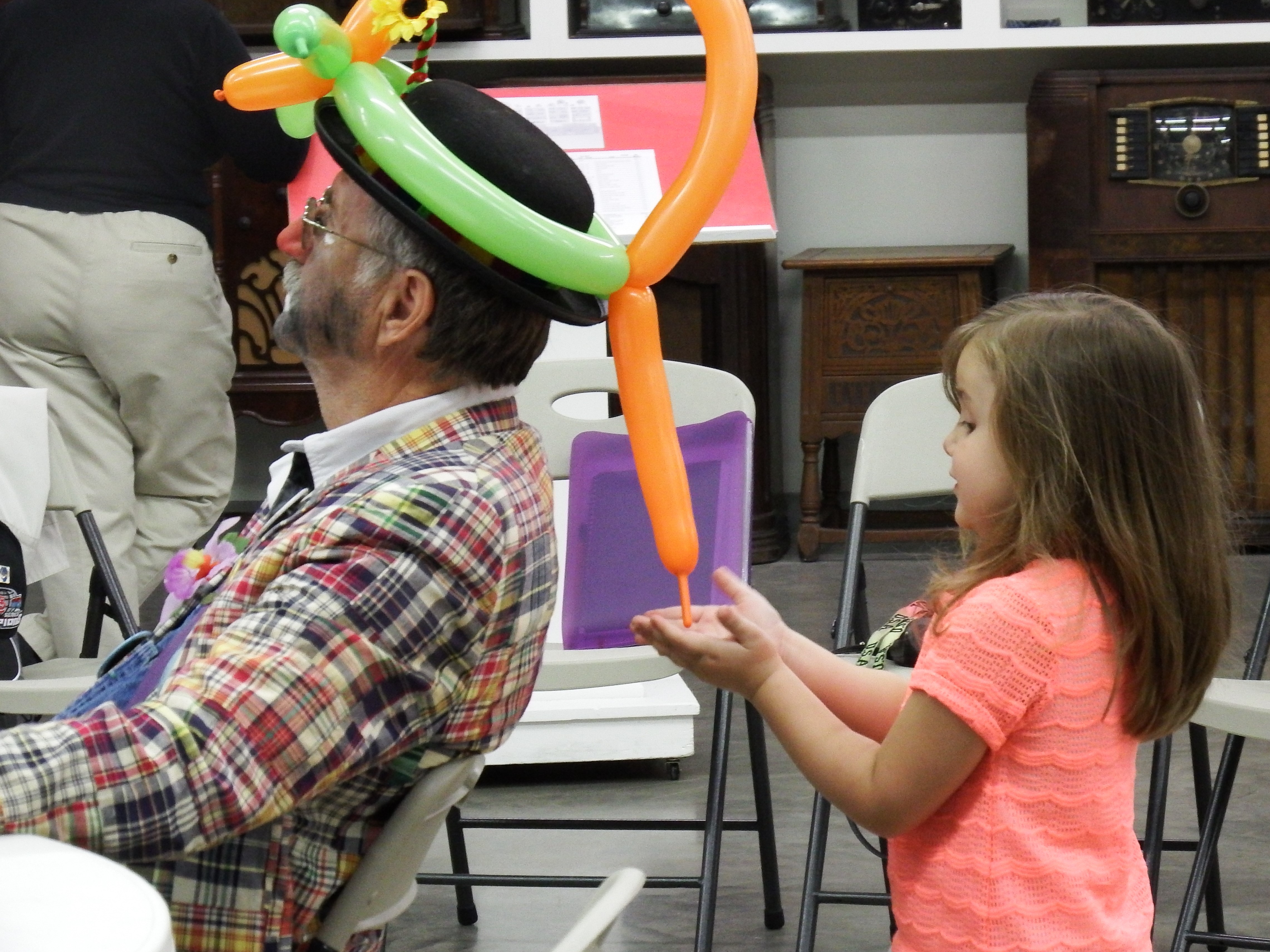 The Past Pastimes before Television exhibit preview party was held April 27th in the Schweinfurth Museum at the Jefferson Couty Historical Village.
This exhibit features displays of past entertainment opportunities in Jefferson County. Fairs, the circus, movies, Chautauqua, and radios are included.
O.E. Stimson answered questions concerning the collection of antique radios he donated now included in the display. Other guests shared information about the many displays.
A clown provided additional entertainment, especially appreciated by the younger generation.
Refreshments included finger sandwiches, desserts, punch, and coffee.

The event was well attended and enjoyed by all fortunate enough to attend

Save
Save
Save
Save
Save
Save
Save