At a gathering inside the blacksmith shop, the Illinois Valley Blacksmith Association presented members of the Jefferson County Historical Society with a $500 donation and thanked them for the use of the village assets. The association recently completed upgrades to the shop equipment, and the society recently completed repairs and upgrades to the building.
The blacksmiths meet on the second Saturday of each month to practice their craft and teach anybody interested in learning. They also open the shop when the village hosts a tour for bus loads of field-tripping students or for other interested groups.
In the Lucille White photo below, blacksmith John Lovin (Auxier Creek Forge) presents the donation to JCHS president Nancy Sodders. Others in the picture left to right are JCHS board members Howard Christ, Stoney Williams, Jack White, Linda Duncan, Kirby Dixon, and John Warren plus blacksmiths Buster Bradford and Mike Maculevics.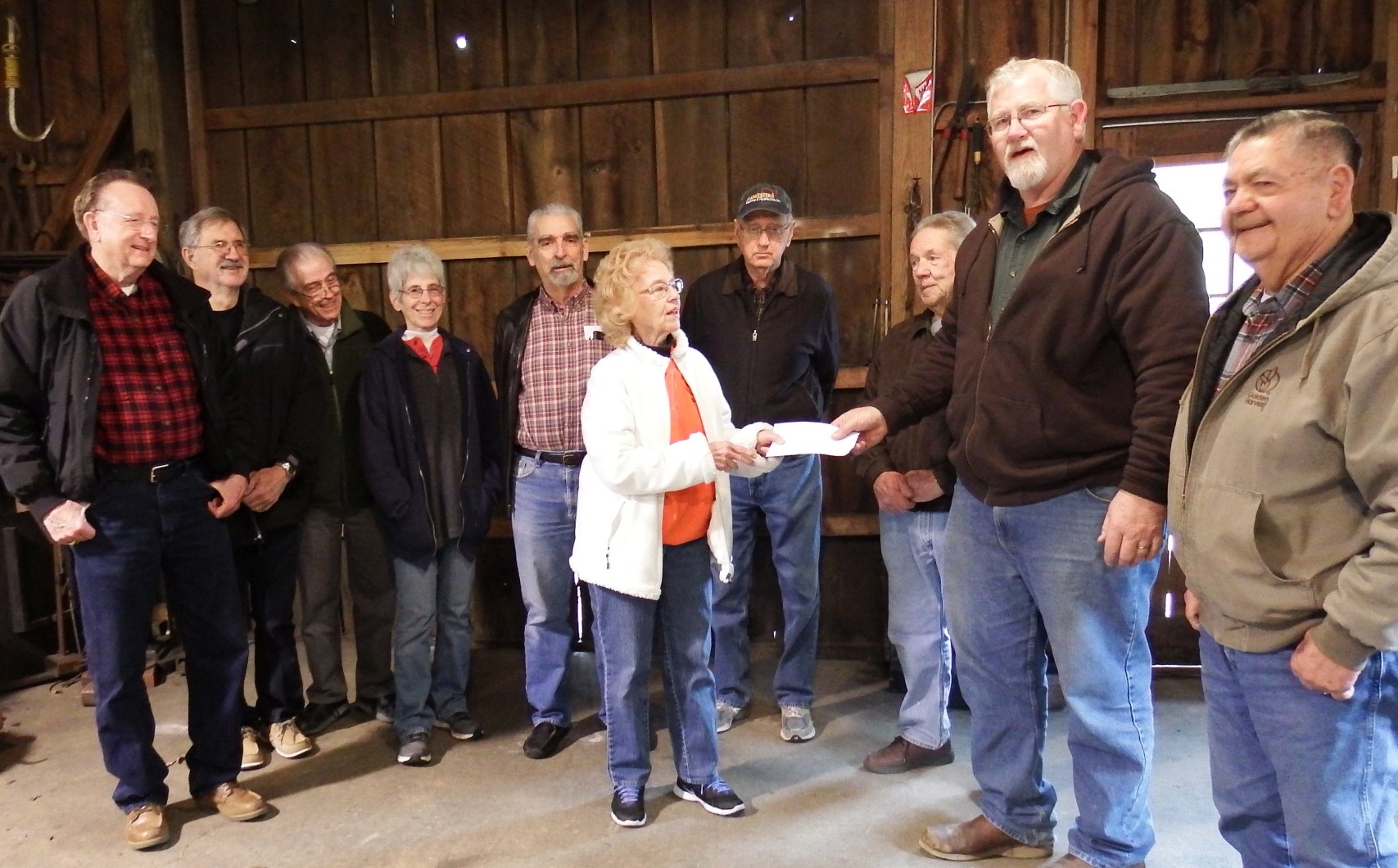 Save
Save
Save
Save
Save
Save
Save
Save