Work on the long awaited new storage building started early Monday morning, July 24, 2017. The process was completed with delivery of the keys to the big red barn today, August 8, 2017.

Located on the Heritage Acres behind the village, the new building provides over 4,100 square feet of storage space for existing and future historically significant artifacts. Pictures below show the building progress from day one through ready for use.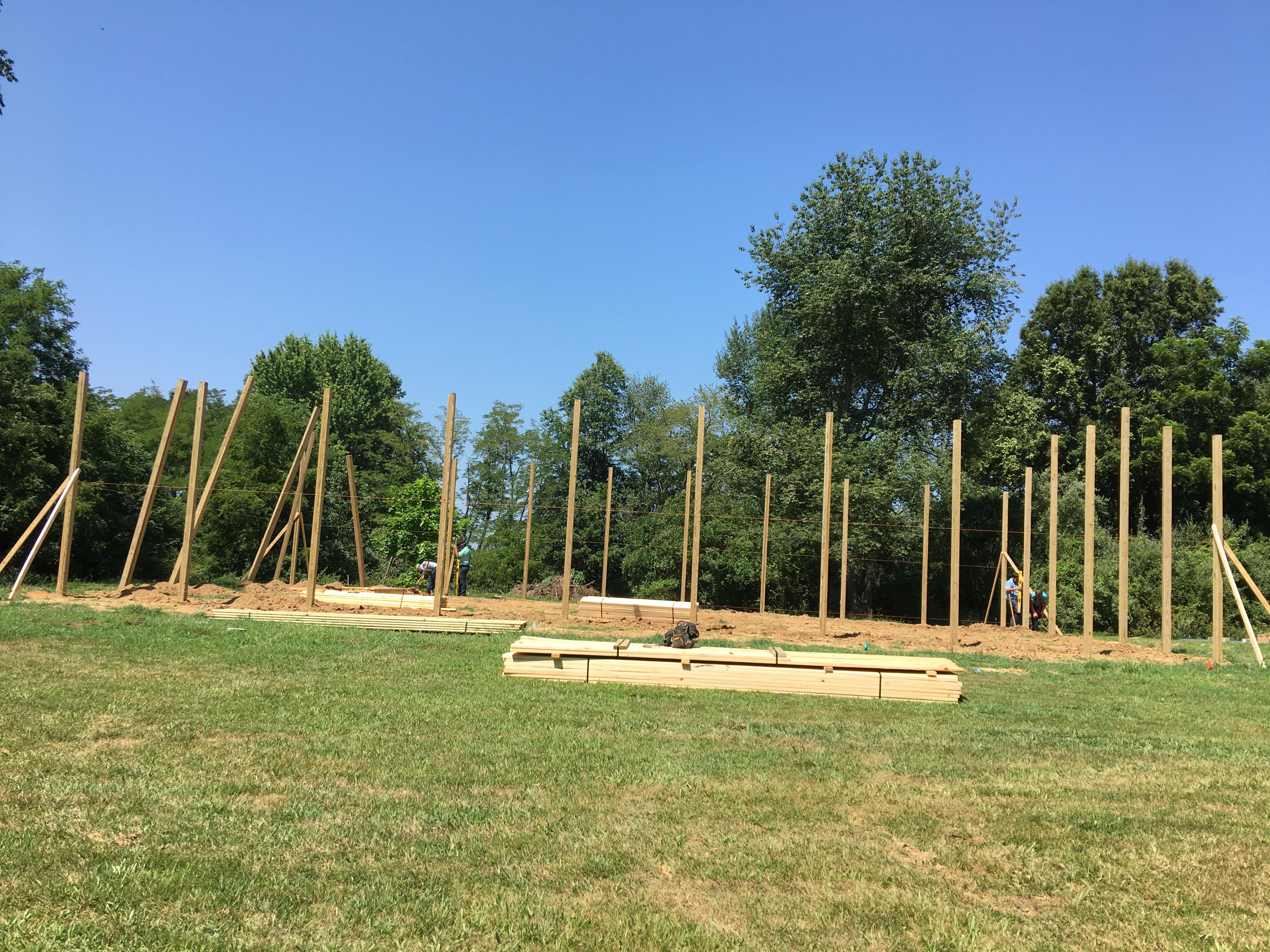 Monday morning, poles in, above.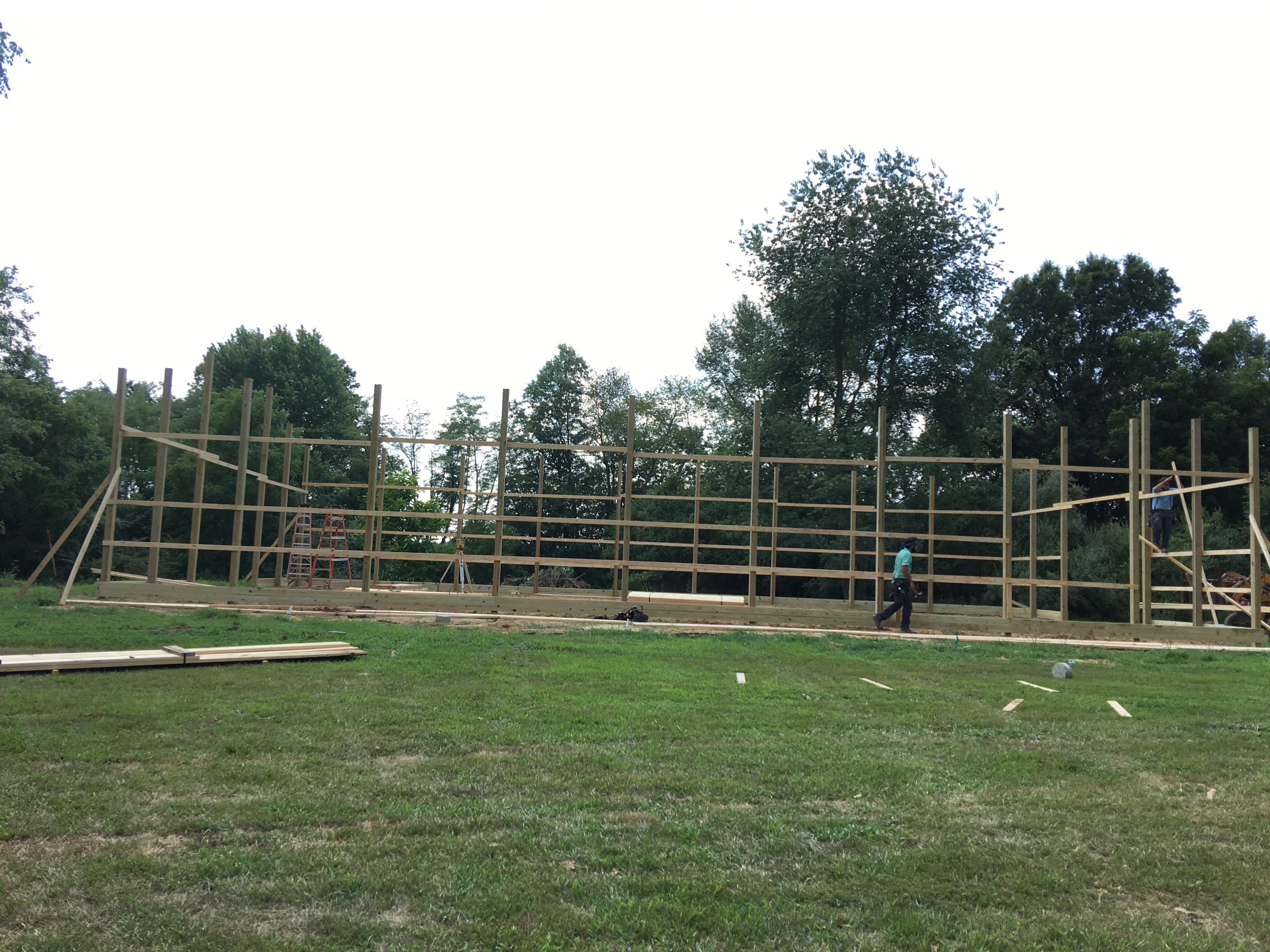 Monday afternoon.

Tuesday lunchtime - trusses all up.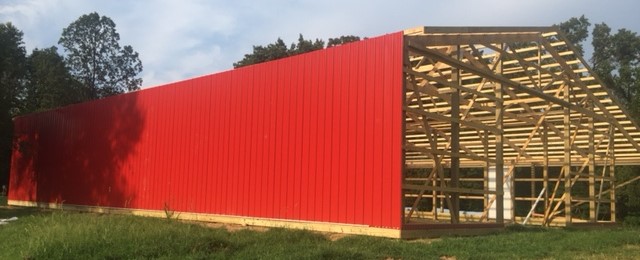 Wednesday afternoon - becoming colorful!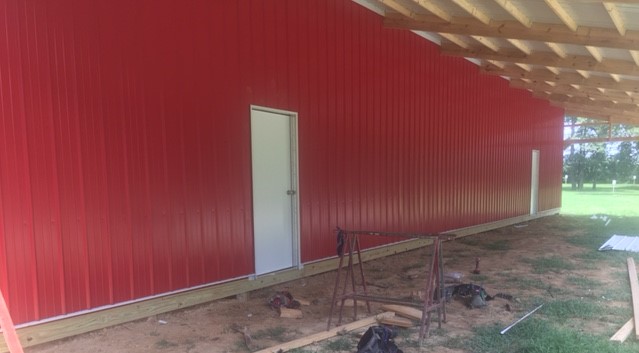 Friday lunchtime - roof on and walk-in doors in place.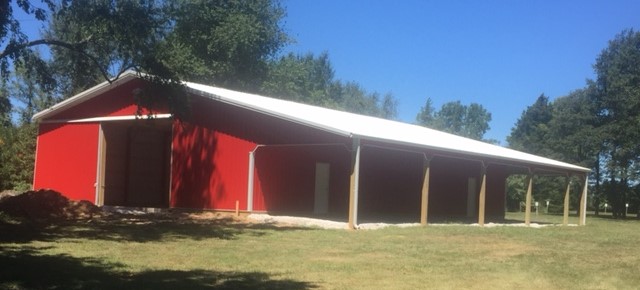 Following Friday lunchtime - Ready for the concrete floor.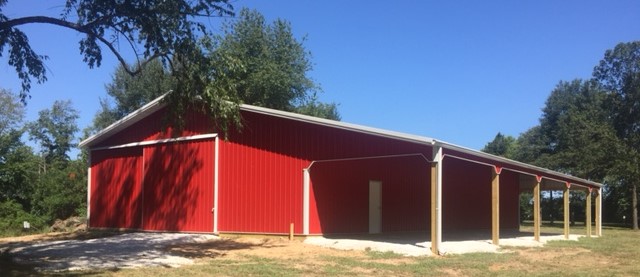 Gravel and concrete floor in place.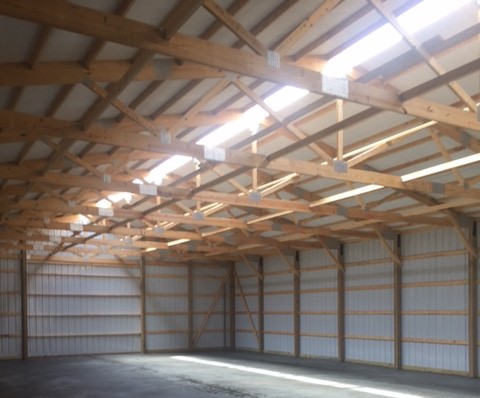 Artifacts ready!
Save
Save
Save
Save
Save
Save
Save
Save
Save
Save
Save
Save
Save
Save
Save
Save
Save
Save